Last Updated on May 10, 2023 by Practical Cooks
A late-night drive-thru stop at Taco Bell has never tasted so good. Somehow, Taco Bell knows exactly what its consumers want, no matter the time of day. If you've been a longtime fan of Taco Bell or if you just happen to love their Taco Bell sauce, you may be wondering if the sauce expires and if so, when?
The answer is, unfortunately, yes, Taco Bell sauce does, in fact, go bad and expire. However, fortunately for those who love some Taco Bell sauce, most packets will last between 12 and 18 months when kept in proper cool, dark, storage conditions. Some users have reported that their Taco Bell sauce has lasted up to a whopping 5 years without going rancid.
It is also important to note that according to the USDA, an opened bottle of Taco Bell's sauce (store-bought) can last up to 6 months without significant changes to the texture, taste, and ingredients (when stored properly).
Why Does Taco Bell Sauce Stay Good for So Long?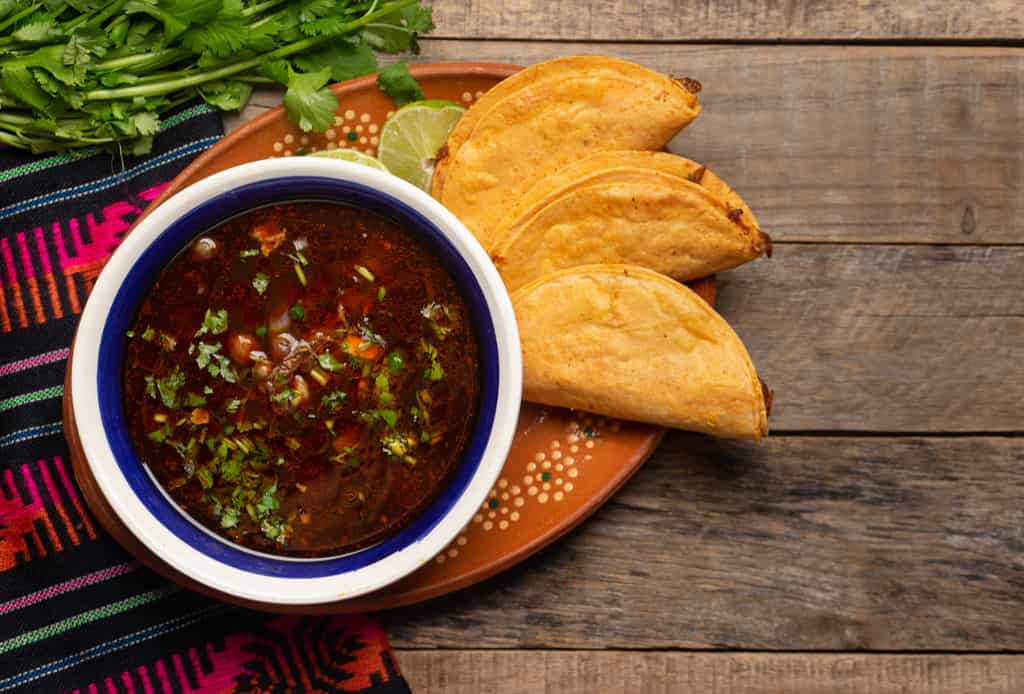 Most of the sauces by Taco Bell are vinegar-based, rather than egg or milk-based, which is dairy and expires at a much faster rate. With vinegar-based sauces, Taco Bell's sauce packets are able to stay fresh long after their competitors, helping the brand to stand out even more.
How Do You Store Taco Bell Sauce?
Storing sauce from Taco Bell in its original packets is best in a dark, cool place, such as on a shelf or in a storage drawer inside of your refrigerator. It is also possible to store Taco Bell sauces in pantry areas, so long as the sauce is vinegar-based and is kept in a cool, dark, temperature-regulated pantry.
What Storage Container is Best to Store Taco Bell Sauce?
Fortunately for those who enjoy Taco Bell's sauces, the sauce packets that contain Taco Bell sauce are the ideal storage container for the condiments. Because the packets are tightly vacuumed and sealed, there is no need to open them just to store the sauce elsewhere.
In fact, doing so will allow the sauce to quickly become exposed to oxygen, which will cause the sauce to expire much faster than expected.
Simply put, keep your Taco Bell sauce packets in their original packaging for the best results and the longest shelf life.
How Long Can I Store an Open Bottle of Taco Bell Sauce?
If you choose to purchase a full-size bottle of Taco Bell sauce, it's important to note that once it is opened, you should consume the sauce within a 6-month window. Allowing the sauce to remain in your refrigerator after 6 months will invite unwanted bacteria and mold.
How Long Can I Store an Unopened Bottle of Taco Bell Sauce?
If you purchase an unopened full-sized bottle of Taco Bell sauce, you can expect its shelf life to last up to 18 months in the right conditions (especially when the sauce is vinegar-based).
How Do I Know If My Taco Bell Sauce Has Gone Bad?
At times, you may keep packets of Taco Bell sauce in your fridge for months at a time, just to have condiments handy when you're in a crunch.
However, you might also be wondering, is there a way to tell if my Taco Bell sauce packets have gone bad?
In order to steer clear of an upset stomach or potential food poisoning, keep the following tips in mind if you believe your Taco Bell sauce packet may be past its expiration date:
Texture: The texture of the Taco Bell sauce packet should not feel any different, and neither should the sauce's contents inside. If the sauce has begun to thicken or is too thin and watery, chances are that the sauce has expired or is no longer at its safest point to consume.
Smell: Smelling the sauce before consuming it is another way to determine if there is something "off" about the sauce. However, this method is not always easy, especially as Taco Bell sauce ingredients typically begin with vinegar, which can last years when stored properly. If your Taco Bell sauce smells offensive, rancid, and nothing like the sauce you are familiar with, toss it.
Discoloration: As Taco Bell sauce packets get old or are frozen, unfrozen, heated, and cooled down again, there is likely to be obvious discoloration in the sauce itself. While it is not uncommon for some of Taco Bell's sauces to have colored spots on fats and other ingredients, discolored Taco Bell sauce is a no-go under any circumstances.
Mold: This should go without saying, but if you notice mold growing on, inside, or around the Taco Bell packet you are thinking of eating, don't. Even if you believe you have only spotted a small area of mold, it does not mean that the rest of the Taco Bell sauce does not have bacteria and forms of invisible mold lurking.
Can I Eat Taco Bell Sauce After It Has Gone Bad?
While it is not recommended to eat any food or sauce that has expired and gone bad, it is likely that you have eaten old Taco Bell sauce if you've ever stored the packets in your own home.
Eating Taco Bell sauce after it has expired will not likely cause you to get sick (unless you have a weak stomach or you are immunocompromised), because the sauces themselves are typically vinegar-based.
However, if you do spot mold or other discolorations throughout the sauce (regardless of the type of Taco Bell sauce you choose), it is best to opt for another type of sauce or condiment altogether.
Conclusion
Although Taco Bell sauces do technically expire, they can last a whopping 12 months to more than 5 years under the right conditions. Whether you're a Mild, Medium, Fire, or Diablo sauce fan, rest easy knowing that you can enjoy your sauces for months to come.