Last Updated on September 4, 2023 by Practical Cooks
Eating is part of survival, but it can also be one of the most pleasurable aspects of life. Below, read essential facts about various foods with four letters.
They include fruits and vegetables, animal products and meat, healthy grains, and some fun, sweet treats.
We guarantee you'll be hungry by the time you've finished reading!
Acai
This fantastic little berry hit the scene big-time when scientists agreed it's a superfood. These nutrient-dense berries grow from a particular variety of palm trees.
They're also rich in antioxidants and may help improve brain function.
You can find these berries as an ingredient in smoothies, bowls, and similar dishes. You can also buy acai juice.
Acid
Along with heat, fat, and salt, acid is one of the essential elements of flavor. When you think of acid, you might think of vinegar, but it's most common in fruits.
Some of the most acidic fruits include lemons, limes, oranges, plums, and blueberries. Animal products, including dairy and meat, also contain lots of acids.
Acid can damage people with certain health conditions, particularly anything impacting the stomach lining. If your doctor has cautioned against eating acid, avoid these foods.
Bean
There are so many beans worldwide; we know of at least 400, and that's just the edible varieties. Some beans–especially string beans and green beans–are more similar to vegetables, as they're packed with nutrients but low in calories.
Other beans–like kidney, garbanzo, and black–are similar to nuts since they have a lot of good protein and fat, making them higher-calorie.
Beef
Beef is the general term for meat from cows. There are many types of beef. You make hamburgers from ground beef, while filet mignon and other fine cuts can cost more than $10 per ounce at a nice restaurant.
Vegetarians and vegans don't eat beef or any other kind of meat. Followers of some religions also abstain from flesh, especially Hindus and many Buddhists.
Beet
Beets are versatile plants. Humans can eat these delicious, vibrantly-colored roots. They can also get used as a natural dye or food coloring. You can also eat their greens, which make a great addition to soups, stir-fries, and salads.
Beets are rich in vitamins and micronutrients, including vitamins A, K, folate, manganese, copper, and potassium.
They're high in fiber, antioxidants, and nitrates and promote healthy blood flow. Add them to salads and soups, or bake them.
Bran
Bran is a food category derived from various other grains. Bran is the hard outer shell found on whole grains of oat, rice, corn, wheat, and other cereals.
It's full of fiber, protein, and other helpful elements. That's why it's preserved and used to make various starchy foods.
If you're trying to add more bran to your diet, ensure that you drink plenty of water so your body can digest it properly. Look for cereals and other enriched foods.
Cake
This list wouldn't be complete if it didn't include some less healthy foods. Cake is what we eat when it's time to celebrate, and that's because it's so decadent.
We traditionally eat cake on birthdays, weddings, anniversaries, and other occasions.
Most people who say they don't like cake will indulge in the right kind if they get the chance. Some of the most delicious types of cake include:
Angel food
Bundt
Carrot
Cheesecake
Coffee
Flourless
Ice cream
King cake
Pound
Red velvet
Sponge
Clam
Clam is a general term for several types of bivalve mollusks. It's usually only applied to the edible varieties of the animal.
They often burrow in the sand or riverbeds, where people dig them out to make various dishes.
Some of the most common clam dishes include clam chowder, fried clams, clam dip, clam sauce, steamed clams, and stuffed clams. You can also use clam juice to flavor foods, which is a great way to use leftover parts.
Corn
While corn is a plant and often gets categorized as a vegetable, our bodies use it as a grain. Corn is an eternal symbol of summertime.
It's a delicious snack rolled in butter, grilled, boiled, or smothered in cheese and other toppings.
Corn gets used to make hundreds of foods and products. It can be turned into corn syrup–a sweet substitute for "real" sugar–cheaply, and you can find it in many candies and other processed foods.
Crab
Crab is a delicacy in many parts of the world. It can be boiled or steamed and served whole, which turns eating it into an experience. You can also extract the meat and use it to make several dishes.
Perhaps the most famous is crab cakes. This dish likely originated with the Indigenous Peoples of the Chesapeake Bay area. You can also find crab in dip, deviled crab, fried crab, crab legs, and others.
Date
A date is a type of sweet stone fruit that people have eaten as a dessert in India, Asia, and the Middle East for centuries. It's often dried, which helps bring out the natural sugars.
It isn't just a treat, though–it also has many health benefits. Dates are packed with fiber and antioxidants. They also promote healthy digestion and reduce your risk of several diseases.
Add them to your diet as a snack or in your salads.
Dhal
Dhal is a very commonplace ingredient in Indian cuisine. It is a type of split pulses or lentils. In cultures that promote vegetarianism, protein and calorie-dense substitutes like dhal are more common.
That's why you'll often see them on menus in Indian restaurants.
Some of the best dhal dishes include dhal tempered with clay, dhaba dhal, maa ki dhal, and Gujarati dhal.
Dill
Dill is a fragrant herb. It's an essential ingredient in pickling, along with vinegar. It has many healthy properties, including being packed with calcium, fiber, Vitamin A, Vitamin C, manganese, iron, phosphorous, potassium, sodium, zinc, and more.
The entire dill plant is fragrant. It also has many medicinal properties. It can freshen your breath, stop hiccups, and even prevent certain types of cancer.
Feta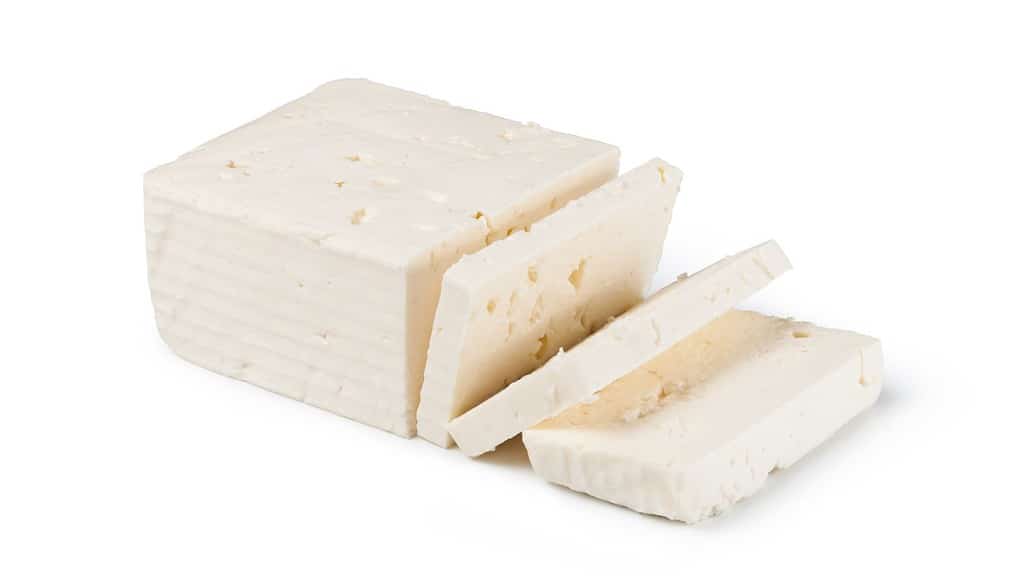 Many people think feta gets made from goat's milk, but authentic feta is made from sheep's milk, at least in part. It's very often a combination of sheep and goat milk.
Feta is common in Greek and Mediterranean dishes. The rocky terrain and hot climate make it harder to keep cows, so smaller hooved animals like sheep and goats are better suited. The word feta means "slice" in Greek.
Fish
Humans around the globe have been eating fish for millennia. We catch it from the sea, rivers, lakes, and other bodies of water. We have also found ways to farm fish to get it to market more efficiently.
Some of the most commonly eaten types of fish include:
Bass
Cod
Herring
Mahi Mahi
Salmon
Tuna
You can prepare fish in almost any way imaginable. You can bake it, fry it, sautee, stir-fry, put it in soup, add it to casseroles, and use it in sauces and pasta dishes.
If you like the taste of fish, you can enjoy it in almost any meal.
Flax
Flax is also known as linseed, and it is a flowering plant. Flax is rich in fiber, and the plant can also get used to make linseed oil.
It's rich in omega-3, which is excellent for vegetarians and vegans who can't get it from animal products.
Flax is commonly used in textiles as well. It's economical, easy to grow, and friendly to the environment. It's a crucial export in Russia, China, and Canada.
Ghee
Ghee is the Indian name for clarified butter and gets commonly used in Indian cooking. Clarified butter is regular butter that has been simmered to remove all water.
You simmer the butter slowly to allow the water to evaporate, then scrape out the solids. It gives the food you cook a deep, delicious flavor. It can also prevent your food from burning.
Kale
Kale is a leafy green. It's packed with nutrients and is very low-calorie, which makes it a terrific addition to salads and other dishes. Kale has many Vitamins A, B6, C, K, calcium, copper, manganese, and potassium.
Kale grows in various climates, especially in colder regions. It originated from Europe and Asia and became common in modern-day Scotland, England, and Ireland. Humans have cultivated it for at least 4000 years.
Kiwi
These sweet little fruits are native to China and Taiwan but are widely available in the United States. They have distinct hairy exteriors, which they grow to help protect them against adverse environmental conditions.
Kiwis are rich in Vitamin C and dietary fiber. They have lots of antioxidants to keep your body clean and healthy. They have a mild, sweet flavor, making them perfect additions to fruit salads.
They're great for young children because they're soft and easy to chew.
Lamb
Lamb is an essential food in the Jewish faith, as it gets traditionally eaten on Passover. Christians also often eat lamb on Easter. Both holidays fall in the springtime.
Many parts of the lamb are edible, but if you've eaten this animal, you've probably had lamb chops. Lamb chops typically come from the loin, sirloin, rib, or shoulder.
Restaurants and home cooks alike often serve lamb with mint jelly. In the science of food pairing, mint and lamb are almost perfect complements to each other.
Read more about mint–another four-letter food–below.
Leek
The leek is a close relative of onions and garlic. It's a bulbous vegetable with white flesh and leafy tops. The white part grows underground primarily, while the leaves absorb sunlight to make food.
Leeks are rich in Vitamins C, B6, and K and provide iron, folate, carotenoids, and other essential nutrients.
They're common in French cooking and other European cuisines, though they probably originated in central Asia. They've been around so long that it's hard to tell!
Lime
People don't often eat limes by themselves because they are very sour and tart. However, it's common to see them in marinades, dressings, and desserts. You can make fresh margaritas or limeade with juice from limes.
Like lemons and other citrus fruits, the rind of the lime is very flavorful. It's the part used to make Key Lime pie, cookies, ice cream, and other desserts. You can apply lime juice directly to your face to fight signs of aging.
Mint
Mint is another fragrant, green herb. It often gets used to make drinks and desserts, and it's remarkably tasty when paired with chocolate. Mint is also common in Vietnamese and other Asian cuisines.
With enough sunlight and nutrients in the soil, you can easily grow a mint plant at home and add it to tea, desserts, and other dishes. It also has medicinal properties.
It can promote rest, ease anxiety, and soothe upset stomachs.
Miso
Miso is a simple seasoning that packs a delicious punch. Japanese people have been using it in tons of dishes for centuries. Miso is technically fermented soybeans mixed into a paste combined with salt and a unique starter.
Miso has many delicious uses. One of the most common is miso soup, but it's also an effective thickening agent, and you can add it to sauces, spreads, marinades, and other dishes.
You can find miso paste in the grocery refrigerator, usually near the tofu. Add it to recipes to enhance the flavor.
Nuts
Nuts are one of the healthiest foods you can eat. They have the type of fat your body needs, and they provide you with sustained energy. You only need to eat a small handful to get a whole serving of goodness.
There are over 50 types of nuts in the world, and most of them are edible. Humans and other animals eat nuts.
Some types include:
Acorns
Almonds
Brazil
Cashews
Cedar
Chestnuts
Coconut
Hazelnuts
Hickory
Kola
Macadamia
Peanuts
Pecans
Pine
Pistachios
Walnuts
Okra
Okra is a mild, green fruit native to Africa and Asia. It's commonly grown in the temperate zones of the Americas as well. It has an earthy, grassy flavor and goes well in spicy dishes. You see it listed as an ingredient in many Creole and Cajun dishes.
Okra is very good for you. It's loaded with Vitamins C and K and has lots of antioxidants. Some people get turned off by its slimy texture, but that's just the way the fiber comes through.
Oreo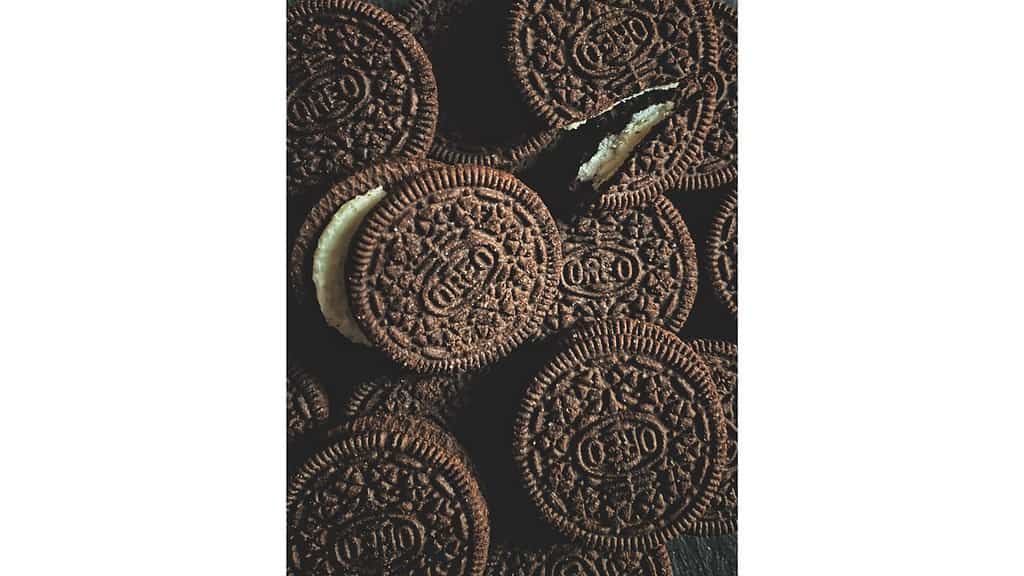 America's favorite cookie is also a four-letter treat! Oreos come in many flavors, but the originals consist of two chocolate wafers and a sweet, creamy filling. Original Oreos are vegan, so cruelty-free friends can enjoy them, too.
The Nabisco Company created Oreos in 1912 in their factory in New York City. Since then, Nabisco has sold almost half a trillion Oreo cookies worldwide.
Pear
Pears are a delicious fruit that is rich in fiber and other vitamins. They contain copper and potassium and aid in maintaining a healthy immune system. The most beneficial part of the fruit is the skin, so be sure to eat the whole thing.
Pears are a natural anti-inflammatory and can help with chronic pain and gut health. Some studies have shown that they fight diabetes and cancer, as well.
Plum
Another fruit, plums, is the second most cultivated in the world. They grow on every continent except Antarctica. Most people think of purple plums, but they come in a variety of colors, including green, white, red, and yellow.
Plums are perfect to pair with a sugary or carb-rich snack. Their fiber slows your digestion and helps keep you full longer. They also promote bone health and contain other helpful vitamins and minerals.
Pork
Pork is a general term for meat that comes from pigs. There are pork chops, loins, ribs, shoulder, and many other cuts.
Various species of pigs are indigenous in places around the world, so they have been eaten traditionally by several cultures. On the other hand, some civilizations forbid their people from eating pork, particularly followers of the Jewish and Islamic faiths.
Rice
Rice is a staple of many cuisines and a terrific energy source for human beings. The average American eats 20 pounds of rice every year.
There are several types of rice, and their properties vary widely. For example, uncooked white rice remains safe for up to 30 years, but you must consume brown rice within about six months.
If you want to see really old rice, visit the Great Wall of China. This feat of human engineering is held together in part by sticky rice, along with slaked lime, mortar, and other ingredients.
Salt
One of the essential elements of taste, salt is also food by itself. People add salt to everything from meat to vegetables to caramel, and it's always delicious.
Virtually every culture in the world found and used salt. It can be used not just to flavor food but also to preserve meat.
Salt does a lot more than simply flavor our food. Salt is the primary source of chloride and sodium ions. Sodium, in particular, helps your body maintain nerve and brain health.
It also helps your body regulate fluid levels and uses.
Soup
Soup is a nourishing, versatile dish. Virtually every society on the planet has soup dishes. At its most basic, soup has a liquid base and gets made from nourishing complementary ingredients.
Some of the most popular soup dishes include chicken noodle, gazpacho, minestrone, tom yum, laksa, pho, ramen, and many others. Soup is a terrific way to feed a crowd.
You can also make a big pot of your favorite and freeze it in small containers to eat whenever you get a craving.
Taco
The taco is closely associated with Mexican and southwestern diets, although you can eat tacos virtually anywhere. It's been around for thousands of years, and these days, they have become a cuisine all its own.
Creative and trendy chefs use surprisingly delicious and even sometimes shocking flavor combinations.
Tart
In some ways, a tart is similar to a pie. It's made from a pastry base and filling, which gets baked. Another essential element of a tart is the lack of pastry topping. Very often, pastry chefs top prepared tarts with fresh fruit for a delicious, juicy finish.
Some of the most popular types of tarts include butter tarts in Canada, melktert in South Africa, and pastafrola in Argentina.
Tofu
Tofu is a common meat substitute used in vegetarian and vegan cooking. Also called bean curd, it's made from soybeans. Tofu is a dietary staple for vegetarians and vegans everywhere. It's a more common food in parts of Asia.
Tofu has a neutral taste, which makes it highly versatile. It can fit into almost any flavor profile, which makes it easy to get your protein.
Many believe tofu is healthier than meat because it has many of the same vitamins and minerals without as much fat and cholesterol.
Veal
As animals grow, their body composition changes. Some people believe cows are most delicious when they get slaughtered at a young age. Very young cow meat is called veal. Most of the time, people eat veal chops.
Ground veal is also a common ingredient in some traditional Italian-American dishes, especially meatballs. Most veal began life as male dairy cows; since they can't produce milk, they aren't valuable to the dairy industry.
Whey
Whey is a milk byproduct. After you curdle and strain the milk, the leftover material is whey. It's rich in protein and is commonly used to make protein powders and other products like bars and shakes. Whey is also loaded with amino acids that are helpful for your body.
Yolk
Eggs are one of the most nutritious foods you can eat. It turns out that the majority of their goodness is concentrated inside the orange yolk.
Despite this, egg yolks have suffered from a bad reputation for many years because they are high in cholesterol. However, scientists have shown that this type of cholesterol is beneficial and even essential in our bodies.
Wrap Up
While you likely were aware of many of the foods on this list, hopefully some new things caught your eye. We encourage you to check out all these items in your local grocery store!